an editing service for scientists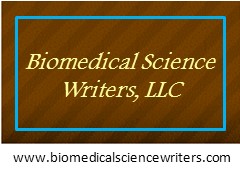 I offer an integrated editing service. I act as both consultant and editor. My approach is to do what it takes—as much or as little—to make your document the best it can be. My goal is to help you generate a manuscript or grant proposal that shows your science to its best advantage. My skills and experience make me uniquely qualified for this task.
Journal manuscript services:
I will read your manuscript and assess the development of the ideas and presentation of the data. I may include substantive re-writing and reorganization to improve readability and clarity. I will suggest revisions as appropriate. This is the heart of my service. The presentation of complex scientific data in a form accessible to readers of diverse science backgrounds is no simple task, yet it is critical to your success as a scientist.
I will edit for clarity and style. I will eliminate jargon, smooth language, and rewrite to improve sentence clarity. I will proofread your manuscript and perform basic copy editing including correcting spelling, grammar, syntax, punctuation, verb tense consistency, noun-verb agreement, and formatting consistency.
I may return intermediate revisions for your review and feedback, and may consult with you by telephone.
Occasionally, at the request of a client I will shorten a manuscript to meet a page or word limit. Depending on the amount of cutting that needs to be done, this can be a time-consuming process that can add substantially to the cost of service. Therefore, my recommendation is that the client make every effort to produce a draft document that complies with length requirements.
While compliance with any particular journal or grant proposal format is the responsibility of the author, if you provide the instructions to authors for the intended journal and include a sample article or two from the journal, I will edit for compliance.
If you have specific requests or concerns regarding your manuscript, please tell me. I will do exactly what you want me to do. The result will be a document that reads well and communicates your message clearly and succinctly.
Scientific editing ...and much more!
Grant proposal services:
When I receive your proposal for editing, I start my assessment with the Specific Aims page. The aims page is the most important page of a proposal. A grant can be won or lost on this first page. If you fail to interest the reviewer on the first page, your proposal is in deep trouble. All reviewers know that only a fraction of worthy proposals can be funded. Thus, the review process has major components of both positive and negative selection. The process is ruthless. Knowing that only a fraction of proposals will be funded forces the reviewer to eliminate from consideration as many proposals as possible. Further, to fund even a single proposal requires the reviewer to defend the proposal against other reviewers who will want to eliminate it. It is my contention (and experience) that a preliminary decision to eliminate or defend a proposal is made by the time the reviewer has finished reading the Specific Aims page. Therefore, your goal when writing the Specific Aims page is to elicit an enthusiastic reaction from the reviewer. You want the reviewer to be thinking: "What a great idea; what an exciting proposal."
As I do for journal manuscripts, I will read your proposal carefully. I may include substantive re-writing and reorganization to improve readability and clarity. I will suggest revisions as appropriate.
Although I will not write your grant for you, I will provide expert grant writing assistance. I have written and been the principal investigator or co-principal investigator on more than 20 awarded research grants and contracts. My grant proposal writing skills are outstanding. I have served on study sections for the NIH, the NSF, the Wellcome Trust, the USDA, and the Arthritis Foundation. I know what grant reviewers want. My insider knowledge of the grant review process means that, as your proposal is being edited, any grantsmanship issues that might adversely affect how the study section views your proposal will be noted and alternatives will be suggested; common "kiss-of-death" faux pas will be pointed out and corrected; grant writing tips that you might reasonably expect to receive only from an experienced colleague who took the time to study your proposal will be provided--because I am an experienced colleague and I will study your proposal.
What I will do:
I will acknowledge receipt of your document promptly. I will edit your document and return it to you in a timely fashion. The edits will be tracked and highlighted but not yet accepted so that you can see exactly what was done and have the option of accepting or rejecting each individual edit. If you wish, I can also provide a second copy of your document that has all of my edits incorporated in final form ready for submission. In addition, you might want to review my Suggestions for working with an editor.
Turnaround Time:
I return every document as quickly as I can. For the most part, documents are placed in the queue and edited in the order received. I usually ask for a 5 to 14 day window (depending on document length and current workload) for returning documents. For grant proposals, I almost always ask for a 14 day (occasionally longer) window. I don't reserve time. However, if you have a specific deadline, let me know. If I can fit it into my schedule, I will—just ask.
Guarantee:
I guarantee the quality of my service. Errors made by me during the editing process, or unsatisfactory sections, will be re-edited at no additional charge. While I guarantee to perform expert scientific editing for all documents, I cannot guarantee publication of edited manuscripts, nor can I guarantee funding of submitted grant applications. The decision to accept manuscripts or to fund grant applications rests solely with the journal or the funding agency, respectively.
A few things I don't do:
I don't edit references. I expect that my clients will use reference management software. The purchase price is less than it would cost to have me check the accuracy of your references in a single manuscript. There are even free versions. I do, however, prefer that you not delete the reference list from your manuscript. I often look up references as a means of ensuring my understanding of the material.
I don't edit documents for students unless the work is authorized by their professor or mentor.
Confidentiality:
Your information and your document are treated with complete confidentiality. I will never share or sell your contact information with anyone. Your document will be held in strict confidence. Please review my privacy policy and terms of service.
Sending your document to BioMedical Science Writers
Please submit your document as an email attachment. Clicking the button below will open an email window. I accept .doc, .docx, and .rtf files. If graphics are included, they may be embedded in the text or attached as separate files. If the file is large (> 5 mb), I suggest you use a file transfer service such as sendspace.com or dropbox.com. Please include your contact information, including name, mailing address, telephone number, & email address. By submitting your document to BioMedical Science Writers you are agreeing to my terms of service.
Submit Your Document:
To open your email client and send your document to BioMedical Science Writers click the button below:
Please attach your document as a word.docx, .doc, or rich text.rtf file. For best service, please provide your contact information, including name, mailing address, phone, & email address. By submitting your document to BioMedical Science Writers you are agreeing to my
terms of service
.